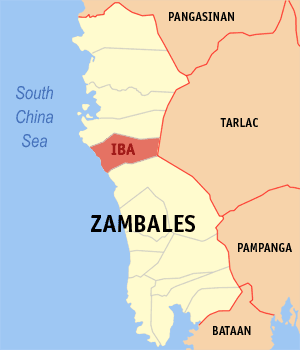 Zambales is located at the western shore of central Luzon and shares a common frontier with Pangasinan and Bataan.
It is not an easy travel for those who are coming from Manila because it will eat your time, and for those who are working - time matters a lot and we cannot afford to just sit pretty in the bus and wait till we reach Zambales.
It's a big decision for us to travel to Zambales because as far as I know it will take 6 hours to reach it. Since six hours is quite a long travel time, we decided to do stopovers, as to ease the boredom. Though we knew that the travel time is consuming, but the experience of walking was worth it, rather than just plain sitting in the bus.
Our first stop was Bulacan, double reasons to get things of Tedgc and to buy things we needed. I am definitely mesmerized with the culture of Bulaceños – how they speak Tagalog, the beauty of their ancestral houses, and their yummy ensaymada.
Next stop: Pampanga, while carrying heavy bags and walking under the hotness of the day, we still ventured in going to the place. I am familiar with the place because of a college friend and I expected it to be less urban only to be proven otherwise. I saw their Robinsons Mall and believe me, it was far better than ours, maybe because of the vastness of the land area (which was limited as compared to here in Manila). We decided then to wait for a bus going to Olongapo (Zambales) in SM Pampanga and as I stare and wait, I cannot help but notice the common features of the Kapampangans- their exquisite beauty (wut :X). As we tread our paths going to Olongapo, I noticed that we consumed quite a time in Pampanga because of observing people.
Six hours already elapsed as we travel to Olongapo. Let me give you then a trivia about our destination: it is not the Ulo or the head of an elder (ulo ng apo) where its name originated, but it's about the body found with the missing head which started the story. Well, that's kind of freaky though.
I would say that Olongapo is urbanized city. Muslims are distinct in the place and they even do business. After that, we practically wasted 30 minutes looking for food and drinks (liquor).
*some images are property of public domain and I don't claim any ownership or copyright to all the pictures I share
*special thanks to Ellen who edited this article :O